Introducing the Ninkear Laptop N14 Pro: Your Perfect Companion for Power and Efficiency
In the dynamic landscape of portable computing, the Ninkear Laptop N14 Pro stands tall as a versatile powerhouse, designed to elevate your digital experience. With a fusion of cutting-edge technology and elegant design, this 14-inch IPS Full HD laptop is equipped to handle a myriad of tasks with unparalleled efficiency. Whether you're an avid multitasker, a creative professional, or a dedicated learner, the N14 Pro delivers an exceptional blend of power and portability to keep up with your lifestyle.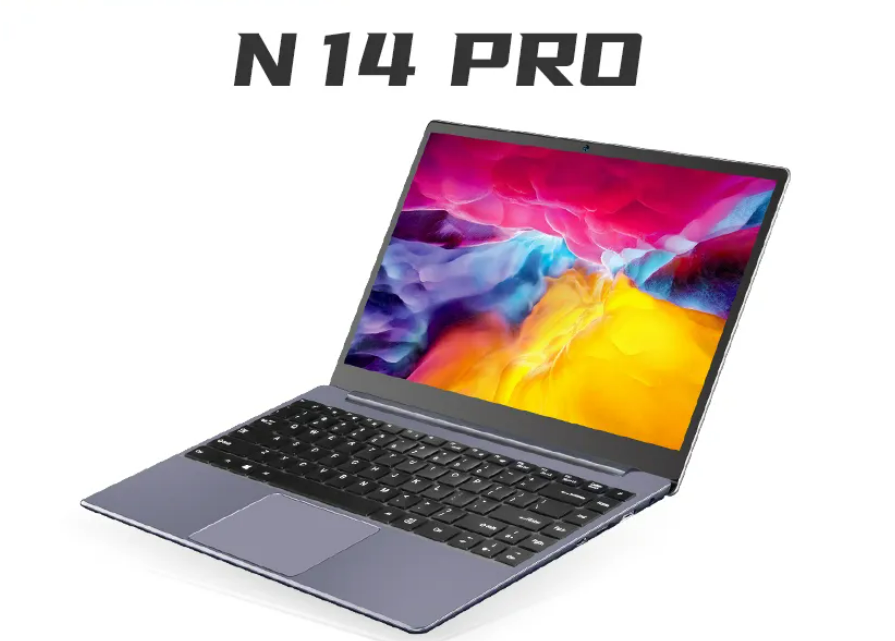 Performance Redefined:
At the heart of the N14 Pro beats the powerful Tiger Lake Intel Core i7-1165G7 processor, with a burst frequency of up to 4.7 GHz. This formidable CPU is designed to tackle tasks with remarkable swiftness and precision. Its Intel Iris Xe GPU boasts 96 Execution Units and a Graphics Max Dynamic Frequency of 1.30 GHz, ensuring stunning visuals and smooth graphics performance.
Immersive Visuals:
Experience immersive entertainment and enhanced productivity on the N14 Pro's 14.1-inch 1920×1080 IPS display. With an impressively narrow 5mm frame, this high-definition screen engulfs you in vibrant colors and sharp details, making movies and work documents come to life. The matte finish reduces glare, and the wide viewing angles of 170 degrees ensure consistent visuals from virtually any perspective.
Effortless Multitasking:
The N14 Pro is armed with 16GB of DDR4 RAM and a capacious 1TB SSD, providing ample space for all your files, media, and software. Say goodbye to lag and slow loading times – this laptop offers a seamless multitasking experience, making it ideal for heavy-duty applications, multimedia editing, and more.
Sleek Design and Portability:
Weighing merely 1.52 kg and measuring a mere 17mm in thickness, the N14 Pro embodies the perfect balance of lightness and durability. Crafted with precision and elegance, its metal and BCD plastic construction exudes a premium feel. Whether you're on the go or stationed at your desk, the N14 Pro is your portable productivity hub.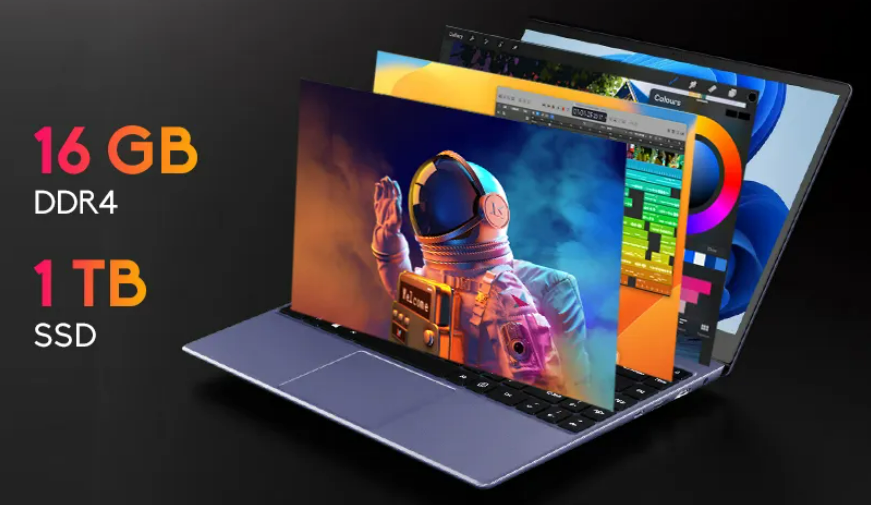 Extended Battery Life:
Bid adieu to battery anxiety with the N14 Pro's 4700mAh large-capacity battery. Enjoy up to 4 hours of continuous 1080P video playback on a single charge, giving you the freedom to work and play without interruption.
Advanced Cooling:
Equipped with a dual cooling solution – Cooling Copper Tube and Silent Fan – the N14 Pro dissipates heat rapidly, ensuring stable performance even during prolonged use. This innovative cooling design enhances the laptop's longevity and reliability.
Enhanced Connectivity:
With 2.4G/5G Dual Band WiFi, the N14 Pro offers lightning-fast internet connectivity, enabling smooth online experiences and seamless streaming. Bluetooth 4.2 and a 720P HD webcam enhance your communication and collaboration, making video conferencing clearer and more engaging.
User-Friendly Features:
The N14 Pro boasts a backlit keyboard with concave big key caps, providing comfortable typing even in low-light environments. The three-level mono-white backlighting adds a touch of style to your workspace. A range of connectivity options, including USB2.0, USB3.0, HDMI 1.4, and a 3.5mm headphone jack, ensure compatibility with various peripherals.
In a world where performance and mobility are paramount, the Ninkear Laptop N14 Pro emerges as an exceptional contender. With its powerful Intel Core i7 processor, immersive Full HD display, ample memory and storage, and sleek design, it redefines your computing experience. Whether you're a professional seeking productivity or an entertainment enthusiast craving immersive visuals, the N14 Pro is the ultimate companion.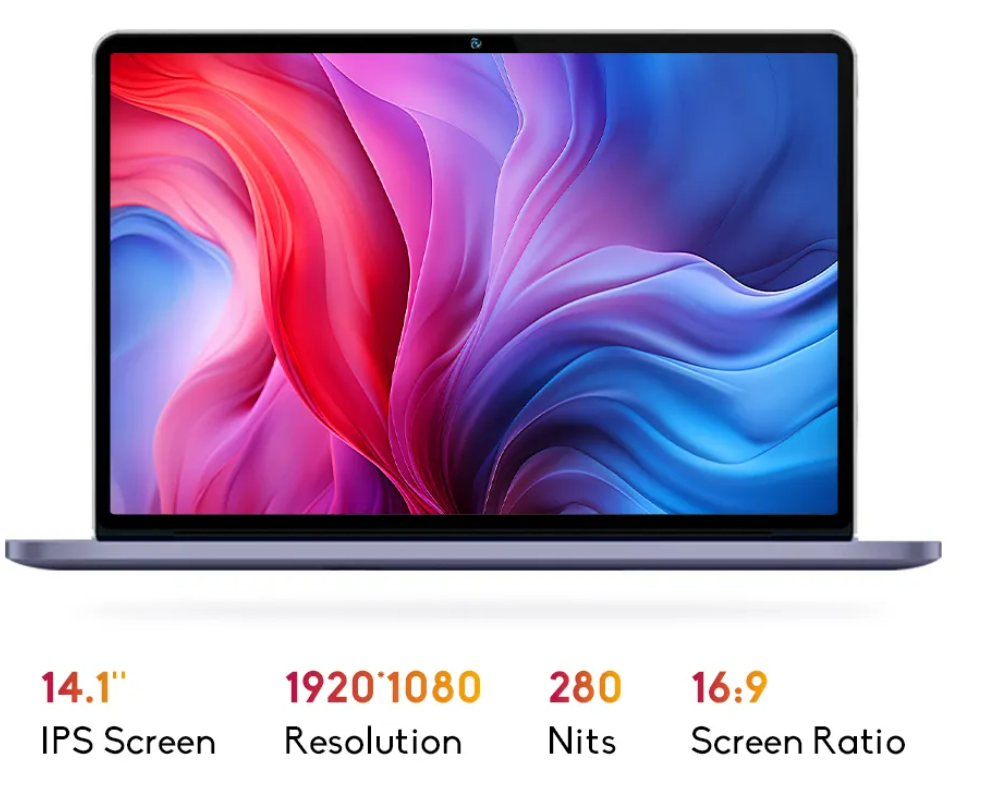 Price and Availability:
WHERE TO BUY
Discover unbeatable offers for the Ninkear N14 PRO laptop. Head to Ninkear.com and get this laptop for as low as €379.99 by using the coupon code: CJWV6DEJ49TW

.

 This deal is valid from August 31, 2023, to September 31, 2023.